BOOKING
Pastors Joel and AnnaLisa Jones are gifted speakers and psalmists. They welcome the opportunity to impart the wisdom and gifts that God has given them to your ministry, upcoming conference or event. Pastor Joel's practical messages are intriguing, enlightening and inspiring. If you're tired of status quo and ready to move forward in the will of the Lord, he will not only inspire you but his natural humor and thought-provoking messages will keep you sitting on the edge of your seat.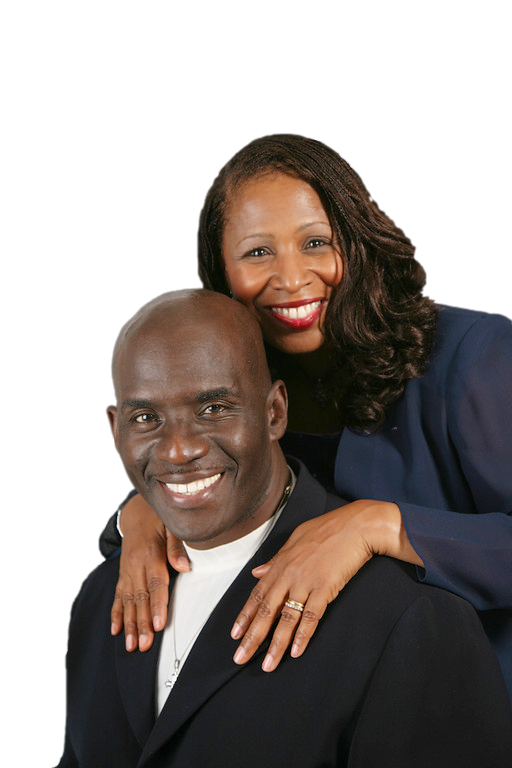 Joel was raised in a Muslim family with ten brothers and sisters in the projects. After encountering Christ his life was transformed and he now serves as a full time Pastor. He welcomes the opportunity to use his life changing experiences as depicted in his book; "On The Job with God -The Awakening" to speak to educators, students, police officers, chiefs and governmental agencies on relevant issues to help enhance interaction and unite us as a community. In-light of all the distress and racial divide today Joel Jones is gaining ground and becoming a catalyst to help mend the breach.
Pastor Joel's life-changing principles and the defining moments that dramatically impacted his and AnnaLisa's acting and singing careers; as well as his thirty plus years in law enforcement as a Sergeant in both the Police and Sheriff's Departments, is now impacting the lives of civilians and law enforcement agencies alike.
Pastor AnnaLisa's passion for the Lord and natural compassion for others invoke heart-felt messages that transform lives. Her compassion for the lives of others come naturally as she committed many years in the medical industry as a CNA caring for people in need. Don't let her small stature fool you! She's a powerhouse; dismantling forces of evil with tender loving kindness. They both were raised in the ghetto on the south side of Chicago so they're no stranger to the battles facing under served and deprived communities.
To schedule J & A for your next event or for more information fill out the booking inquiry form below.
JOEL AND ANNALISA JONES @ 2017 ALL RIGHTS RESERVED